An assortment of
books, videos, posters and more
for kids, parents and educators
Thanks for patronizing any of the sponsors and affiliates on this page and at the bottom of the other pages. All home care costs for wildlife rehabilitation are paid for out of pocket (for instance, I am hoping to purchase larger cages for the squirrels this spring) and shopping here earns a small commission to help the work. Thanks.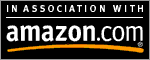 The following books make excellent reference tools for kids, parents and teachers. Click on the book cover graphic to get more information or to purchase.
There was no book cover graphic available for the following titles, but you can also check them out by clicking on the title:

If you still didn't find what you want, please click this Amazon graphic to search through their incredible selection of books, music, movies, software and more (and they are well priced, efficient and fast, too):
And for great magazines visit Enews.com. They have a great selection and awesome prices on Environmental, Outdoors, and Teaching magazines and much more. Click any of the graphics to explore.
"Runty Raccoon's" has a variety of educational supplies for kids, parents, and teachers:

And be sure to visit these other quality merchants for you, your child, and outdoor enterprises. I've tried to choose affiliates that are different from the usual, so I hope you enjoy these as much as I do:
Thanks a lot for stopping by. Please be sure to check back from time to time as I discover new stuff to add, or better yet, you can join the mailing list on the Feedback page and you will receive an email notification for changes and additions. And if you are interested in pet and more general affiliates, please visit, Harley's Bird Brained Store, too. I welcome your comments at SiobhanOLS@yahoo.com.